Back to all posts
Posted on
CUPE 2843 donates to Poverty Intervention Committee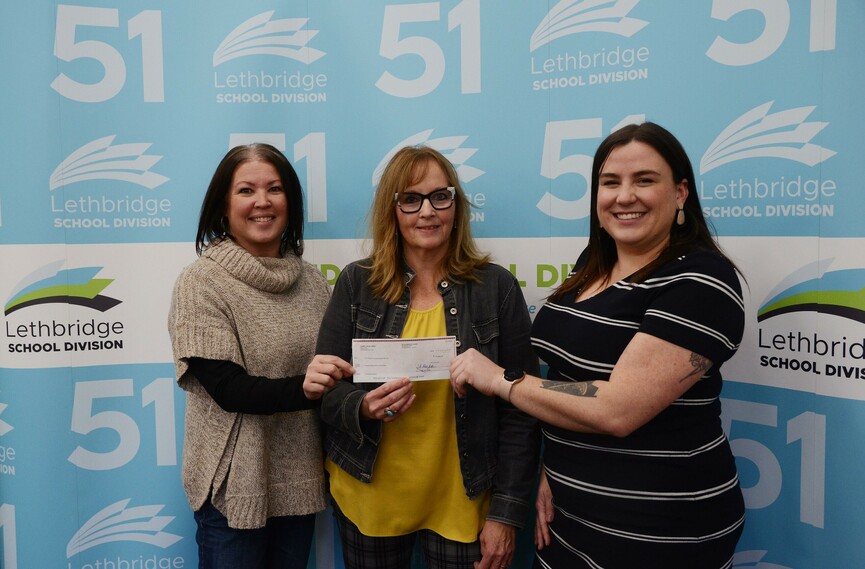 On Tuesday afternoon, the Poverty Intervention Committee received a welcomed donation from CUPE 2843.
Char Taylor (centre) represented CUPE 2843 and presented a $4,000 cheque to Poverty Intervention Committee Chairperson, Kristina Larkin (right) and committee member Christine Light (left).
The $4,000 donation will be enough to provide winter clothing to nearly an entire classroom of children in Lethbridge School Division.